Summer 2013 Box Office: Hollywood's Biggest Blockbuster?
by Joel D Amos at . Updated at . Comments
The arrival of Labor Day is traditionally the end of summer. Kids go back to school, vacations are over and Hollywood begins looking to fall films and the start of Oscar season. Before we move forward into the cooler days of the year, Movie Fanatic looks back at what set our summer afire in terms of the domestic box office.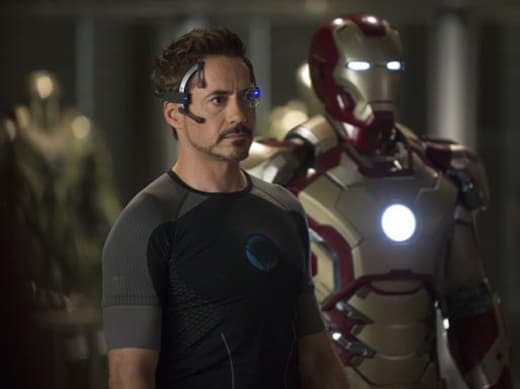 Now that the tickets are tallied… what are the top 10 highest grossing films of summer 2013? Well, in a surprise to no one… the winner was Marvel's Iron Man 3. The Robert Downey Jr. superhero with mettle movie earned $408 million and even crossed the billion dollar mark in total gross.
What came in second, now that is a surprise.
The Steve Carell sequel to Despicable Me proved that you can find joy and extremely high profits in the most unexpected of places. Despicable Me 2 banked an astonishing $355.7 million, and in case you're wondering, it earned $823.1 million globally.
Third place belonged to another superhero, this time from DC Comics. Henry Cavill's first foray into the world of Superman, Man of Steel, earned $290.3 million. Unlike the Brandon Routh Superman film, one can see why Batman vs. Superman -- the Man of Steel sequel -- has been green lit with Ben Affleck as Batman.
Fourth place found those college monsters at Monsters University bringing in $263 million for Pixar and its parent company Disney. With that kind of dough, you think a third Monsters film is in our future? I'd bet on it!
Closing out the top five is our favorite street racers making serious bank yet again as Fast and Furious 6 posted an impressive $238.7 million.
Stay with Movie Fanatic as we will unveil our Top 10 Best Blockbusters of Summer 2013 on September 4!
Summer 2013 Box Office Top 10:
1. Iron Man 3, $408.8 million
2. Despicable Me 2, $355.7 million
3. Man of Steel, $290.3 million
4. Monsters University, $263.5 million
5. Fast and Furious 6, $238.7 million
6. Star Trek Into Darkness, $228.3 million
7. World War Z, $200.3 million
8. The Heat, $157.4 million
9. The Great Gatsby, $144.8 million
10. The Conjuring, $134.2 million