If The Terminator series has to start anew with a fresh trilogy, at least fans can be pleased with the selection of the director.
Alan Taylor has been tapped by Paramount Pictures and judging by his last two efforts… the man knows how to work character development, thrills and sci-fi adventure. Taylor recently showed off his handiwork in the Thor: The Dark World trailer and he is also probably most known for his work on HBO's Game of Thrones.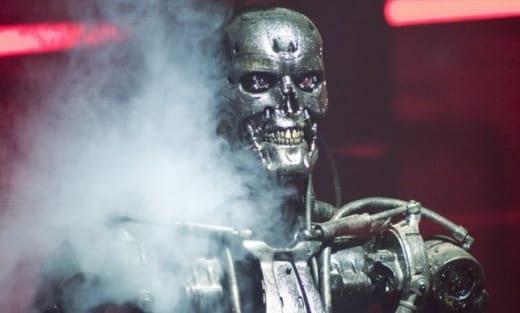 Laeta Kalorgridis (Avatar) and Patrick Lussier (Drive Angry) have been hired to pen the screenplay for the reboot that will hit theaters June 26, 2015. Although we previously reported on rumors like Terminator 5 to star Arnold Schwarzenegger, we wonder now that it will be a fresh trilogy whether the action hero who originated the role will in fact return.