The Hobbit: The Desolation of Smaug Banner Teases Trailer
by Joel D Amos at . Updated at . Comments
Warner Bros. has released a banner for The Hobbit: The Desolation of Smaug as a way of highlighting that the film's second trailer will premiere tomorrow at 9 a.m. Eastern time.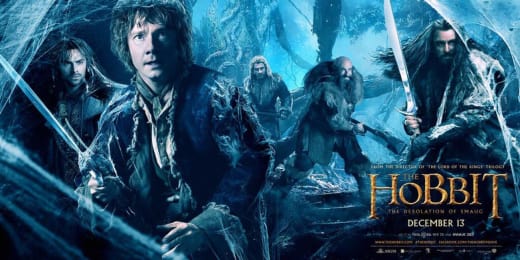 The first The Hobbit: The Desolation of Smaug trailer showed us a glimpse of the titular dragon, and hopefully, we'll get to see more of the evil creature that has made life miserable for the dwarves seeking to return to their home.
The second chapter in Peter Jackson's new Middle Earth trilogy lands December 13 and finds Martin Freeman's Bilbo Baggins and Gandalf (Ian McKellen) continuing their journey to liberate the dwarves' homeland of that awful fire-breathing Smaug character! And for more on the sequel to The Hobbit: An Unexpected Journey, check out this Peter Jackson video blog from the set.