The Hunger Games Mockingjay: Julianne Moore Confirmed as President Alma Coin
by Joel D Amos at . Updated at . Comments
The Hunger Games-spawned rebellion has its leader as Lionsgate confirmed today that Oscar nominee Julianne Moore will in fact play President Alma Coin. Coin is the leader of the fight against Donald Sutherland's President Snow and the Capitol.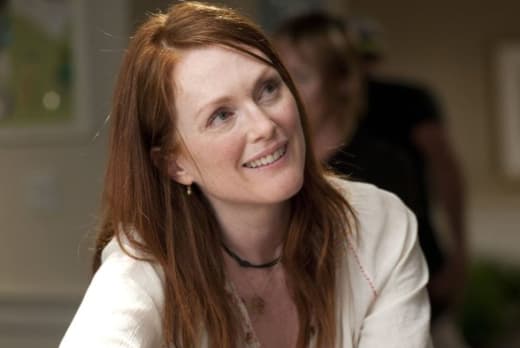 With The Hunger Games: Catching Fire speeding into theaters this November (Enter now to win Catching Fire premiere tickets!), it must be a sigh of relief for fans of Suzanne Collins' books series that the face of the resistance now has an esteemed actress attached to it. After rumors that Moore would be Alma Coin, the confirmation today is welcome news.
The Hunger Games: Mockingjay will be broken into two films, a la Harry Potter and the Deathly Hallows and The Twilight Saga: Breaking Dawn, and is scheduled to hit theaters in 2015 and 2016.
And while you're in The Hunger Games mood… check out that awesome Catching Fire trailer and keep the… fire… burning!