Hot off what Tom Hiddleston said yesterday about Thor: The Dark World reshoots and how many of his suggestions were incorporated, Marvel Studios has released a new Loki poster! Hiddleston, as you obviously know, has been playing the villain Loki in the first Thor film and in The Avengers.
But, it appears from the Thor: The Dark World trailer that Loki and his brother Thor must put aside their differences to battle a common foe who not only is threatening the existence of their home planet of Asgard, but also the outer universe… including Earth.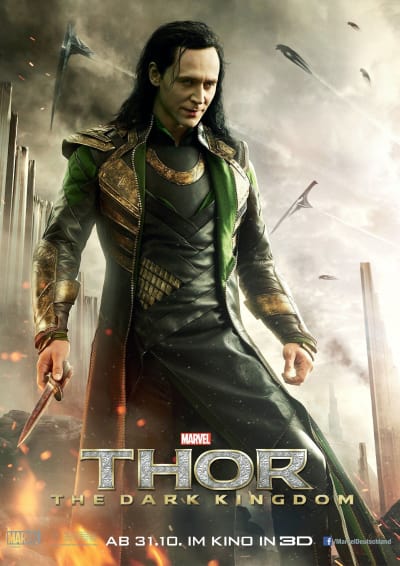 As we saw from the recent release of the Chris Hemsworth-Natalie Portman Thor: The Dark World poster, the actress' Jane finds herself sucked into the action yet again.
Also back for more when the film hits theaters November 8, we have Anthony Hopkins, Rene Russo, Jaimie Alexander, Idris Elba and Kat Dennings. Joining the fold is former Chuck star Zachary Levi.