The sons have been getting all the spotlight on Asgard! What, with the Thor and Loki character posters arriving last week and that Loki character poster making a splash, it's nice to see papa get his moment in the sun.
Marvel Studios has released an Odin character poster that features Oscar winner Anthony Hopkins in all his Asgardian glory.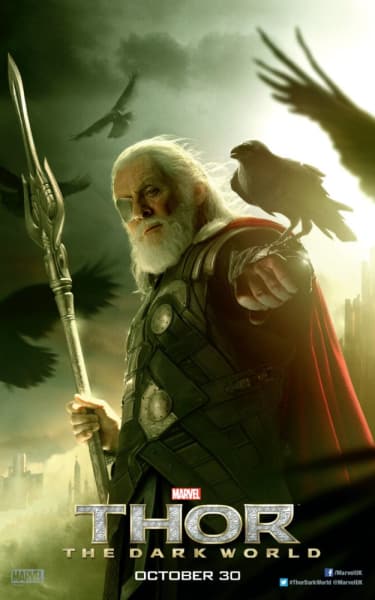 As seen in the latest Thor: The Dark World trailer, much of the action takes place on Odin's Asgard, and for us… that is a very good thing. To get more of Hopkins in any movie is always a good thing. Heck, try to imagine Red 2 without him… It wouldn't even be the same movie!