Thor The Dark World: Tom Hiddleston on Those Reshoots
by Joel D Amos at . Updated at . Comments
The term reshoot is no longer a dirty word in Hollywood. After World War Z proved that the reshoot can make your movie better and the film went on to be the most successful of Brad Pitt's career and is likely spawning a World War Z 2, it's time we think about the word "reshoot" in a different light. Certainly that's the case with news of reshoots for Thor: The Dark World.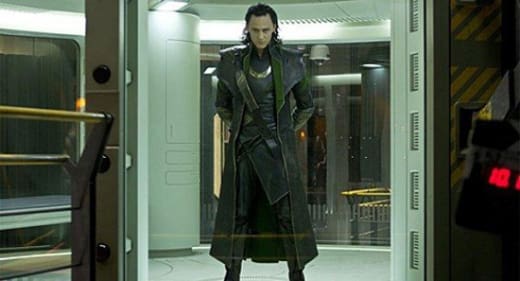 As seen in the Thor: The Dark World trailer, Tom Hiddleston is back as Loki and he is talking about those reshoots, and instead of it being a red flag, the actor believes it is actually a sign of the collaborative spirit that has made Marvel Studios the gold standard in Tinseltown.
"The thing about Kevin Feige is he's very, very open and collaborative. And he and Louis D'Esposito, who run the studio, I find it very admirable that they're open to ideas...Chris Hemsworth and myself have lived inside these characters for two movies now and we've been inside every scene and we know what works and we know what doesn't work," Hiddleston said.
"And also, we know what we've done and what we shouldn't try to repeat. Because that was the great sort of fire underneath myself was not wanting to take anything for granted or just put the old recipe in the microwave, you know? And try and find new things for the characters to do -- new iterations of the relationship between Thor and Loki."
Hiddleston could not have been more creatively inspired by the reshoot process, particularly with the blessing and encouragement of Marvel Studios brass.
"Kevin was really open to that. I remember as we were conceiving of the shape of the film, Kevin and (director) Alan Taylor (recently announced as Terminator 5 director) were really open to it, especially because they always talk about the connective aspect of the Marvel universe. So that was fun for me. And some of the things were scenes I'd actually pitched for a long time ago."
November 8 finds our brothers in arms getting back together to fight a common enemy and it also brings back Natalie Portman, Kat Dennings, Idris Elba and Anthony Hopkins.