Transformers 4 Gets Teaser Poster & Title: What is It?
by Joel D Amos at . Updated at . Comments
Transformers 4 can now go by its official name: Transformers: Age of Extinction. Paramount Pictures not only announced that the fourth Transformers film from Michael Bay will be called the aforementioned title, but they also released a teaser poster that truly fits the moniker.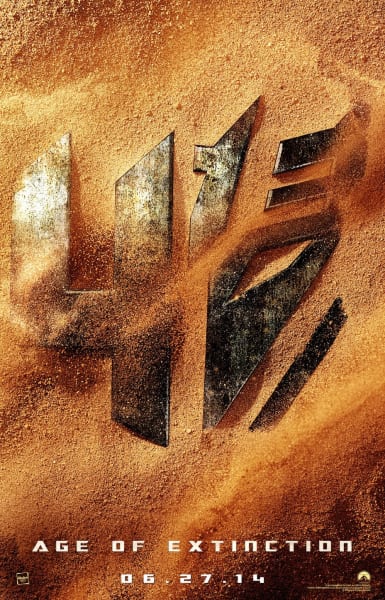 Given the title, and the sandy feel of the teaser poster, it is safe to assume that those rumors are true that Dinobots will be involved somehow in the latest film based on those iconic Hasbro toys. And we are quite pleased with that new look for Bumblebee too.
As seen in this Transformers 4 set photo, Mark Wahlberg stars in Transformers: Age of Extinction and will be joined by Jack Reynor, Nicolas Peltz, Stanley Tucci and Kesley Grammer. The explosive film that Bay has promised will feature a "chase from hell" lands in theaters June 27, 2014.