Transformers Age of Extinction: Michael Bay Posts Explosive Photo
by Joel D Amos at . Updated at . Comments
Michael Bay took to his Twitter account to release a new photo of him working his magic on the set of Transformers: Age of Extinction. We've seen the shot he posted of Mark Wahlberg on the set, and now, he had someone turn the camera on him. And what a shot it is!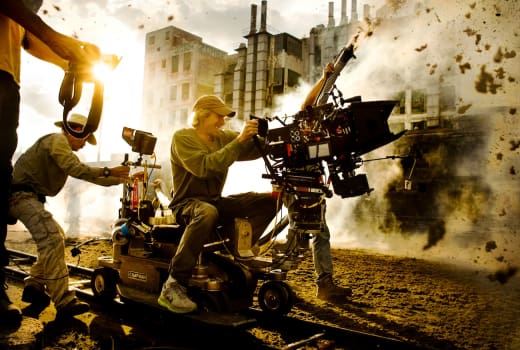 The explosion he is in the middle of filming, we're told, is from a "robot-generated explosion." We don't know if it's an Autobot-caused explosion, or perhaps -- and even better -- it's from the rumored arrival of the Dinobots to his franchise!  
Wahlberg is joined by Jack Reynor, Stanley Tucci, Kelsey Grammer, T.J. Miller and Nicola Peltz in the cast for the highly anticipated film that lands June 27, 2014.