Transformers Age of Extinction Still: Mark Wahlberg Strikes a Pose
by Joel D Amos at . Comments
Mark Wahlberg is front and center in a fresh still from Transformers: Age of Extinction. Paramount Pictures has released the still, hot on the heels of last week's release of a Michael Bay photo finding the filmmaker shooting a scene with explosion residue flying everywhere.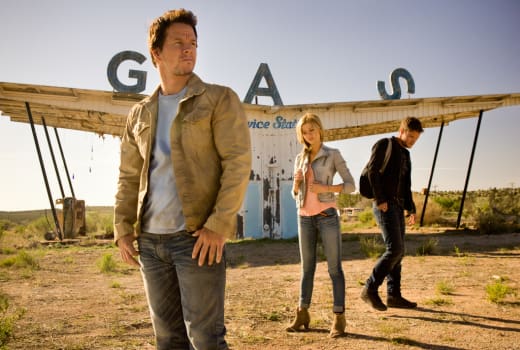 Now that we know the name of Transformers 4, we're also told that a part of the story will take place in China, and we're also guessing that those Dinobots will definitely play a role in the plot of Bay's fourth Transformers movie.
The photo above is of Wahlberg and two of his other human co-stars, Jack Reynor and Nicola Peltz. Also in the cast (as the bad guy!) is Kelsey Grammer.