Walking with the Dinosaurs Poster: A Different Jurassic Journey
by Joel D Amos at . Updated at . Comments
The big screen version of the stage spectacle Walking with the Dinosaurs has debuted its poster. 20th Century Fox has brought to life, using never-before-used technology, a world in 3D that makes audiences feel that they are… well, Walking with the Dinosaurs.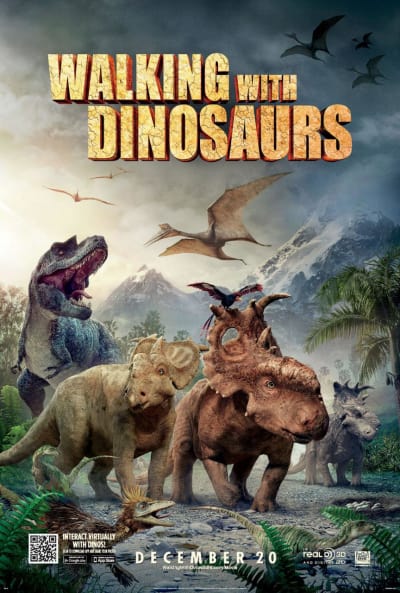 The crux of Walking with the Dinosaurs follows a dinosaur that no one would expect would amount to anything, much less survive in a world populated by literal giants. This little guy bucks his fate and rises to greatness.
What made the stage show such a smash was how the technology made the creatures that appear to be from Jurassic Park come alive. One can only imagine what it will be like with the magic of the movies behind the story. Look for Walking with the Dinosaurs on December 20.