Warner Bros. Celebrates 90 Years of Thrillers: DVD Review
by Joel D Amos at . Updated at . Comments
Warner Bros. is having quite a ninetieth birthday year. The latest DVD collection to arrive to mark that astounding mark is the 20 Film Collection: Thrillers... a collection of their best pulse-pounders. We've previously reviewed their Best Pictures Collection, Best Musicals and Best Gangsters Movies… so a collection of outstanding thrillers is an impeccable addition.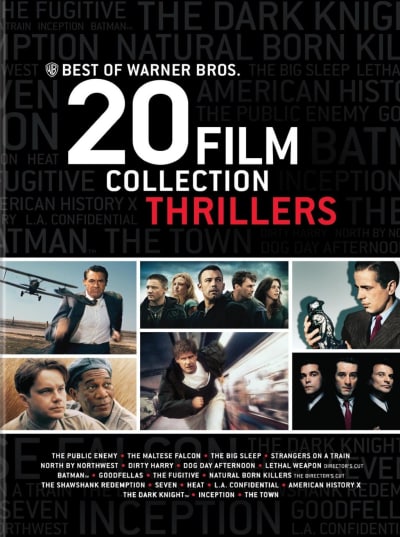 And the fabled studio knows how to keep its audiences in suspense. The collection features films from their early days such as The Public Enemy, The Big Sleep and The Maltese Falcon (One of our favorite Humphrey Bogart movies) and it closes with two of their best of recent memory, Inception and Ben Affleck's The Town.
At first glance, the star power in this collection of thrillers is blinding. Stars such as Leonardo DiCaprio, Mel Gibson, Clint Eastwood, and Cary Grant headline, along with the acting clinic that was Al Pacino and Robert De Niro in Michael Mann's Heat. Also of note is the inclusion of the role that in our opinion made Pacino a star, 1975's Dog Day Afternoon.
Not to be left out, Alfred Hitchcock's Strangers on a Train and North by Northwest make the cut, as does Eastwood's first foray into the rough and tumble world that is Dirty Harry.
A stand-out is the director's cut of Lethal Weapon by Richard Donner. Knowing that Donner's director's cut of Superman II is one of the best of that genre should let you know the thrills you're in for with his take on Lethal Weapon.
Providing a bit of camp to the thriller collection is Tim Burton's 1989 Batman with Michael Keaton as the Caped Crusader.
But what is simply astounding is the studio's "thrilling" run from 1990 through 1998. Proof is the inclusion of films Goodfellas (one of Movie Fanatic's Top 100 of All-Time), The Fugitive, Oliver Stone's director's cut of Natural Born Killers, Seven, L.A. Confidential and American History X.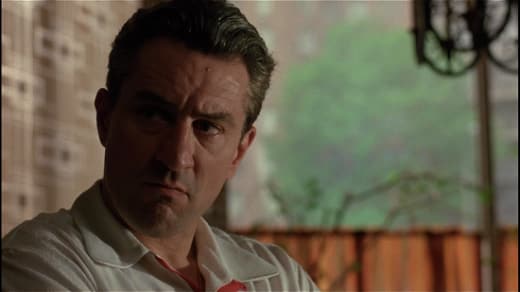 A beloved classic is also in the set, The Shawshank Redemption as is the Oscar-winning Christopher Nolan instant classic The Dark Knight.
For fans of the thriller genre, there could be no better collection and to think that all the above titles came from the same studio… is simply astounding.