With the news that the Ant-Man release date has been moved up by Marvel from fall 2015 to mid-summer 2015, we at Movie Fanatic see that as a good sign that the Edgar Wright film is moving along smoothly. The only question, and it's a big one: Who should be Ant-Man?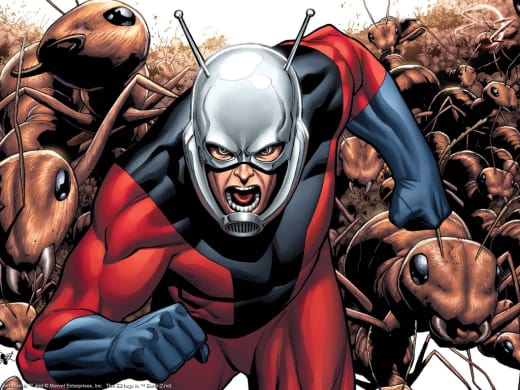 Rumors have flown that Simon Pegg will be Ant-Man since the friend of director Edgar Wright posted a photo of himself in front of Ant-Man artwork. But, he could just be having a laugh.
On the other hand, with their Blood and Ice Cream trilogy completed, there is a clear solid relationship between Pegg and Wright and their friendship goes back years. That kind of chemistry bodes well for any film.
Several names below are already connected with Marvel, like Bradley Cooper who will voice Rocket Raccoon in Guardians of the Galaxy… but that doesn't mean he cannot be the physical embodiment of Ant-Man!
And Joel Kinnaman, recently seen in that RoboCop trailer, is kind of already a superhero… but again, he could also be Ant-Man.
Here's a thought: A couple of those Supernatural guys could do it! Oh… the choices are many. But, is Pegg right for the role? Tell us…
Who should play Ant-Man?