World War Z stars Brad Pitt in the blockbuster that has banked $200 million so far in domestic box office receipts and now it can be yours. The smash hit is now out on Blu-Ray and DVD and we have a chance for one lucky reader to win the Blu-Ray/DVD combo pack of the film that has proved to be Pitt's biggest hit.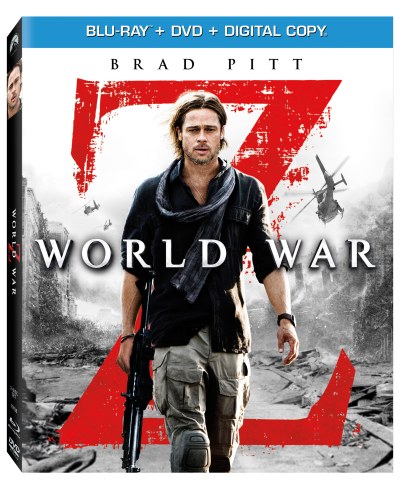 As teased in the World War Z trailer, Pitt is a U.N. worker traveling the globe trying to find the source of a disease that is turning the human race into faster-than-we've-ever-seen zombies. They have brought the world to within inches of extinction. As told to us in our director Marc Forster exclusive interview, no one but Pitt could have commanded the screen for two hours like he did with the powerful backdrop of global annihilation. Maybe that's why it was such a smash!
To enter, use the widget below to enter on Facebook or Twitter. There are three unique ways to enter, and by entering all three ways you can increase your chance at winning! And enter now, this prize pack's winners will be announced September 30.