X-Men Days of Future Past: Wolverine Has "Bit of Fun" with Magneto
by Joel D Amos at . Updated at . Comments
As one can tell at the end of The Wolverine, Hugh Jackman's alter-ego is pulled into the world of X-Men: Days of Future Past. Now, what we didn't exactly know is which Magneto the clawed hero would get entangled with -- after all, those that follow the X-Men know that Magneto and Wolverine don't exactly get along.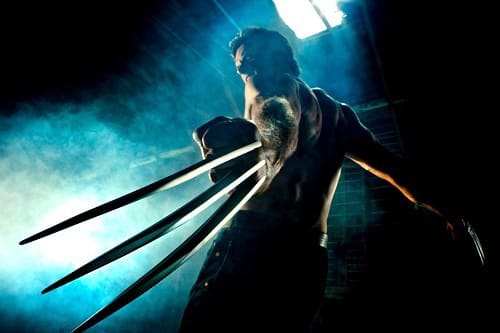 While chatting up his latest film teased in the Prisoners trailer, Jackman was asked about the latest X-Men film and it seems that it will be Michael Fassbender's Magneto who will get the brunt of Wolverine's wrath. "It's fair to say we don't get on that well. I get sent back to the past and he has no idea who I am, but you can imagine Wolverine has a bit of fun with that," Jackman said.
So, there you have it: Wolverine will be traveling back to the 1970s to aid in the battle against the Sentinels and their mutant hunt that won't stop until all the mutants are wiped from the earth.
It is easy to tell, by the excitement generated by the X-Men: Days of Future Past cast at Comic-Con, everyone involved is beyond thrilled to join forces. Jackman cautions this is not the X-Men version of that other superhero conglomerate.
"I think some people are saying, 'Ah, this just sounds like an excuse to get all these actors together and make an Avengers-style movie.' But the truth is that it's a great script and Bryan is very ambitious to make the best movie of them all. He's got the biggest cast, the biggest budget, and he started it all, so it's his legacy," Jackman said.
"He's a fan of time-travel movies, and the detail that's gone into it is incredible. I'm quietly confident that it will be the biggest and the best of them all. When I sat there on that panel at Comic Con, and looked down at all the actors, you think, 'This might be one of the best ensembles ever assembled.'"