47 Ronin Japanese Poster: Keanu Reeves Ready for Revenge
by Joel D Amos at . Updated at . Comments
The story of 47 Ronin focuses on a group of Samurai warriors who have to band together to avenge the murder of their leader. It seems all too appropriate that in the same week we saw the 47 Ronin movie trailer that we would get the Japanese poster for the Keanu Reeves film.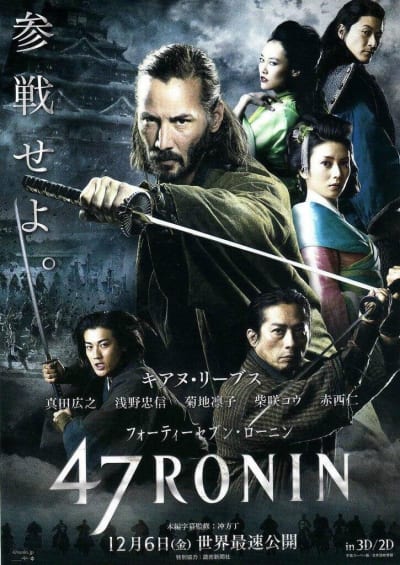 Reeves is an unlikely hero, but is exactly what the group of Samurais needs. They will have to cross a savage world landscape filled with mythical beasts and a multitude of challenges… not the least of which is witches.
47 Ronin hits theaters in 3D on December 25.