Two new posters for A Madea Christmas have landed, hot on the heels of that A Madea Christmas trailer. Tyler Perry is back for another go as the "mad woman" he has played numerous times that largely made him a pop culture fixture.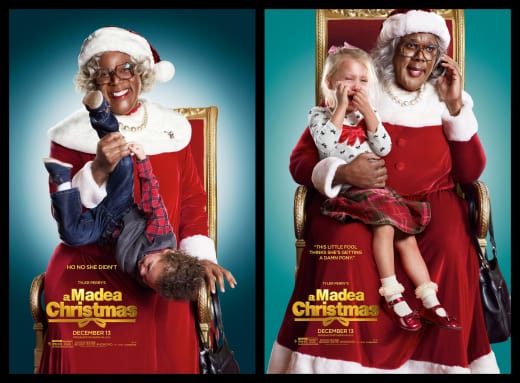 The two "double" posters perfectly capture the essence of what Ms. Madea would be like dressed up as Santa. Think she would put up with any crap from those pesky kids?!
Look for more from A Madea Christmas as the December 11 release date gets closer!