American Hustle Character Posters: Christian Bale Gets Groovy
by Joel D Amos at . Updated at . Comments
The cast of American Hustle gets their own posters as Columbia Pictures has released five new character one-sheets. David O. Russell has compiled a cast of actors that have worked with him before in some of his greatest works, plus one who hasn't.
The stars of American Hustle are Christian Bale and Amy Adams (The Fighter), Bradley Cooper and Jennifer Lawrence (Silver Linings Playbook), and Jeremy Renner.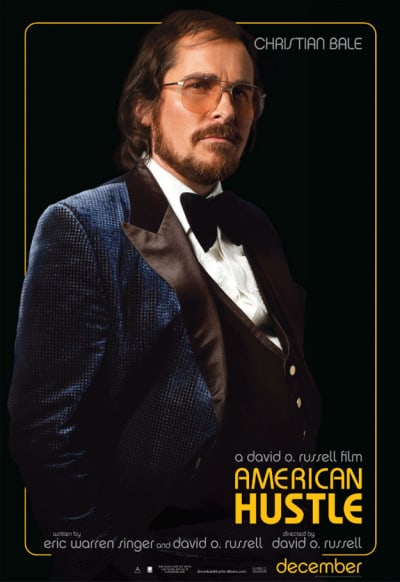 The film, as teased in the rocking American Hustle trailer, is based on the true story about Abscam scandal of the 1970s. American Hustle lands in theaters December 25, and for fans of Russell and his cast, it is one of the best holiday gifts ever.