Hot on the heels of that new Anchorman 2 movie trailer and the even funnier Anchorman 2 international trailer, Paramount has released a new poster of the gang, and boy, are they back!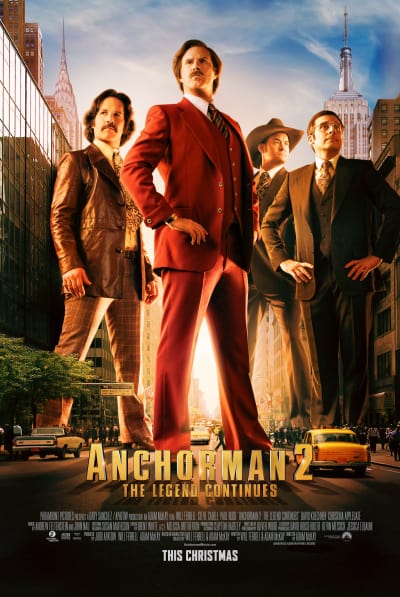 Will Ferrell, Steve Carell, Paul Rudd and David Koechner are all standing tall, ready to rule the news world once again after their stint in San Diego.
This time out, they're going global as they have joined the CNN-like Global News Network. This is the early 1980s and this fresh invention will change the world. And you know with the Action News Team in the mix, it will also be hilarious, even more than historical! 
Anchorman 2: The Legend Continues hits theaters December 20 and cannot get here soon enough. To get you in the mood, don't miss our Anchorman quotes!