Edgar Wright is hard at work on Marvel Studios' next great hero, Ant-Man. The film will introduce the character to the world on the largest scale possible. Ant-Man is currently being shot and knowing how much fans are eager for something from his next film… he took to Twitter and posted the below shot.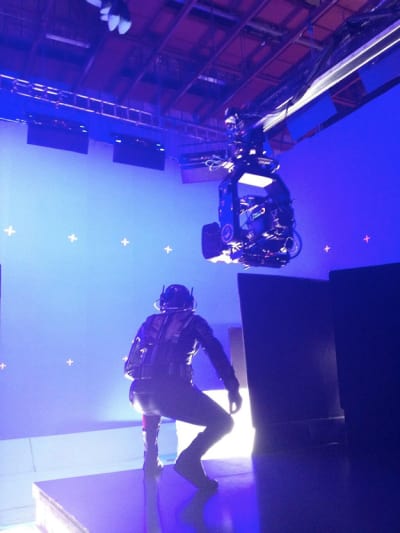 "Now I'm back in LA, it's high time to finish a little something I've been working on," Wright wrote on his Twitter page.
Although we have no clue who will be playing Ant-Man (is it Simon Pegg?), and frankly who is in the suit in the above photo, we'll take what we can get from the film that lands July 31, 2015. It is just one of the films that should make Summer 2015 the best ever.