Avengers Age of Ultron: Did Samuel L. Jackson Confirm Elizabeth Olsen is Scarlet Witch?
by Joel D Amos at . Comments
In almost the most backhanded of ways, it appears that Samuel L. Jackson has confirmed that the rumors that Elizabeth Olsen is Scarlet Witch in Avengers: Age of Ultron are true. Jackson was talking to the Wall Street Journal and when the topic came up… let's just show you what he said!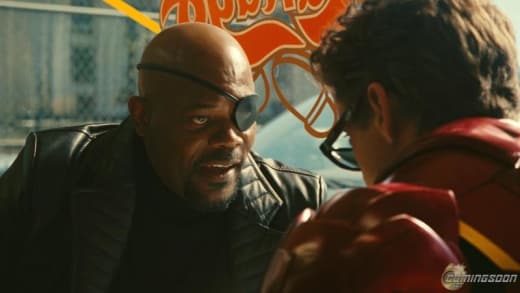 "I don't think we begin shooting before March of next year. I know we're shooting in London, that James Spader is Ultron and going to be the bad guy, and that we added Ms. [Elizabeth] Olsen -- who will play the Scarlet Witch," Jackson said.
Hold the presses! Looks like those Avengers: Age of Ultron rumors are true. Now, Jackson didn't confirm or even bring up whether Aaron Taylor Johnson (Kick-Ass 2) will be her compatriot Quicksilver… but we have a feeling he will be now that the Olsen casting seems to be official.
And that "shooting before March" part of his quote makes us at Movie Fanatic quite happy. The Avengers was not only a great superhero movie, it was one of our Top 10 Movies of 2012.