Batman vs. Superman: Ben Affleck Talks About "Expectations"
by Joel D Amos at . Updated at . Comments
Ben Affleck is Batman, the mere phrase still gets people talking. And the star knows it too, so with practically anyone he talks to, for whatever reason, that subject will come up. Affleck was talking to Al Norton for Al Norton and 411mania.com, and when he was asked about being the Dark Knight, he had some interesting and new insight, beyond what Affleck told Jimmy Fallon about being Batman.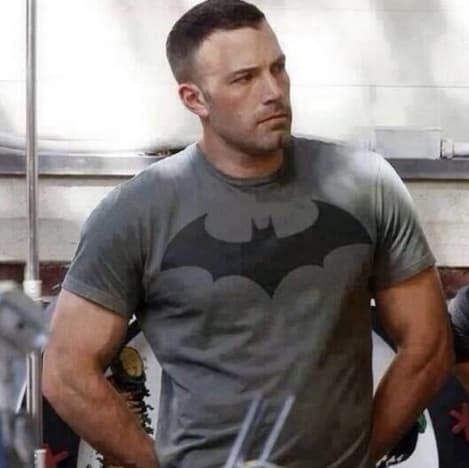 When it came to the subject of Warner Bros. CEO Kevin Tsujihara admitting that Zack Snyder's Batman in Batman vs. Superman would be "tired and weary," the actor confirmed that was the case. "Kevin described it aptly," Affleck said. "I don't want to go further because I want to be able to capitalize on what is new about this iteration by having it be a surprise to the audience."
Then, and this is something we've wanted to know… Affleck delved further into the thought process and when he decided to say "yes."
"Initially I was reluctant as I felt I didn't fit the traditional mold but once Zack showed me the concept, and that it would be both different from the great movies that Chris and Christian made but still in keeping with tradition, I was excited," Affleck said.
"Doing something different and new is always tricky, and part of the thrill and the risk is that initially it confounds expectations. The truth is, it's the movie and the execution of it is what all the actors depend on, and I believe in Zack's vision."