The first official poster for Captain America: The Winter Soldier has arrived. It features Chris Evans front and center as Captain America with that iconic shield on his back! And speaking of SHIELD, notice the agency's logo under Evans' feet? Got to give it to Marvel, nobody does synergy like they do!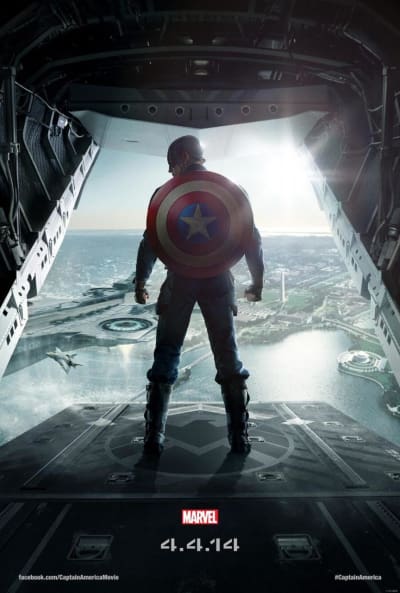 Evans is back in the sequel to Captain America: The First Avenger and this time out, he's joined by his fellow The Avengers hero Black Widow (Scarlett Johansson) as well as a new hero, Anthony Mackie as The Falcon.
Captain America: The Winter Soldier hits theaters April 4, 2014.