Captain America The Winter Soldier: Scarlett Johansson on "Working Relationship" with Cap
by Joel D Amos at . Updated at . Comments
We know that Scarlett Johansson's Black Widow will be in Captain America: The Winter Soldier. After all, Cap and Black Widow worked so well together in The Avengers. But how will it work exactly in the sequel to Captain America?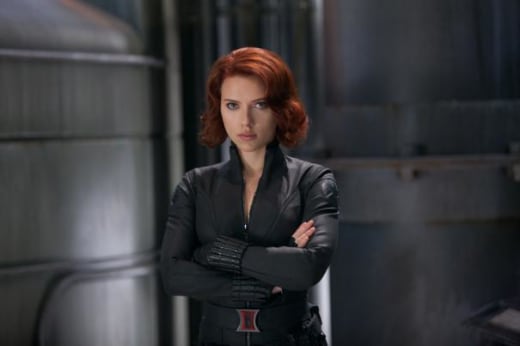 "By a series of unfortunate encounters, they will be in a situation in which their friendship becomes more intimate," Johansson said in an interview with Refinery 29 for Don Jon.
"The two have been working for the government throughout their professional careers. With their friendship they begin to question what they want and what is their true identity. They share many similarities because they live on the defensive without relying on anyone."
As seen in the recently released Iron Man 3 DVD where the film took place in the months after The Avengers, Johansson promises that Captain America: The Winter Soldier will keep the timeline concurrent.
"This film is in real time. It's been two years since the characters appeared, and now both are agents of S.H.I.E.L.D. fighting in the streets. We are not superheroes flying side by side. They help each other because we are fighting in a similar way. It's a working relationship."
Captain America: The Winter Soldier debuts in theaters April 4, 2014.