Although we have seen the final Catching Fire trailer, it appears that Lionsgate still has plenty to fan our fires with as we gear up for The Hunger Games sequel to land in theaters November 22.
A stylish and highly graphic Catching Fire IMAX poster has landed, and it features Katniss standing high above as the subtitle says it all: "Catch a spark."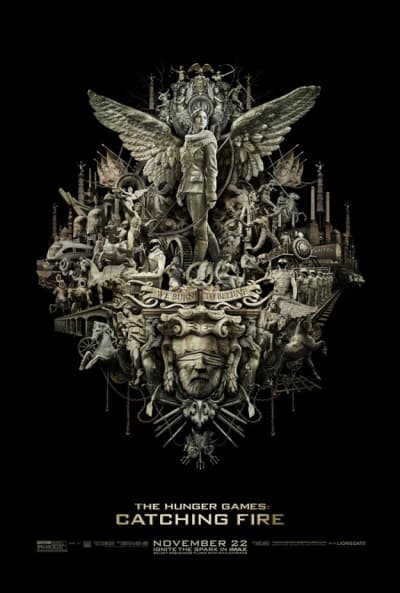 We were also struck by the tagline that is directly below Katniss that reads, "We burn to believe."
Catching Fire finds Katniss and Peeta heading home after their victory in the 74th annual Hunger Games. In the process, the Girl on Fire has managed to spark the seeds of revolution and President Snow (Donald Sutherland) will not have it. So, for his 75th annual Hunger Games, we get an all-star Tributes version, that forces Katniss to fight for her life once again. And perhaps, the end of these games will quiet Katniss forever. Or maybe, she will completely set off the fires of revolution.