Delivery Man Poster: Vince Vaughn Delivers the Laughs
by Joel D Amos at . Updated at . Comments
The latest poster for the Vince Vaughn comedy Delivery Man has arrived and it features the star front and center with an aw-shucks look. Given that the premise of the story has his sperm donating efforts creating over 500 children, one could see how you would have a "what are you gonna do?" look.
But, that is also right in the wheelhouse of Vaughn's comedy talents, and from the Delivery Man trailer to everything we've seen so far… this looks to be another Vince Vaughn gem.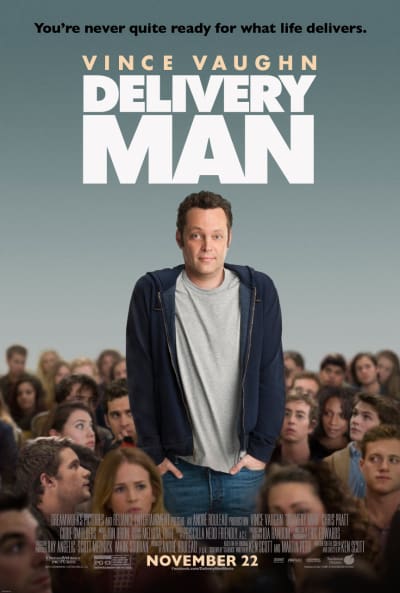 The arrival of the latest Delivery Man poster also comes with the promise of prizes for those who retweet the poster with the hashtag #DeliveryManSweeps! The chance to win gift cards for gas, flowers, music and more is quite the unique idea in the movie promotional business.
Delivery Man hits theaters with Vaughn, Chris Pratt and Cobie Smulders on November 22 from director Ken Scott.