Entourage Movie Exclusive: Jerry Ferrara Says It "Will Happen"
by Joel D Amos at . Updated at . Comments
We caught up with Jerry Ferrara for an exclusive chat about his upcoming Last Vegas (full interview coming later this week), but as our time was coming to a close, we asked about that Entourage movie. Specifically, Movie Fanatic wondered about his reaction to the fans' response to any news that seems to speak to a delay in the HBO show coming to the big screen.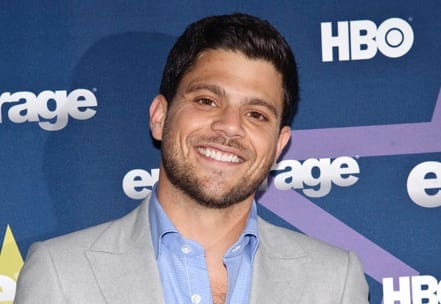 "It's crazy. It makes me smile to see how passionate people are, reacting to the idea of the Entourage movie. It's been several years since it ended and even the littlest news about the movie gets people really worked up."
Recently Mark Wahlberg said something about "greed" holding up the movie, but a recent comment by Kevin Connolly has abated those rumors. "Whatever gets said gets such a reaction," he said and laughed. 
Ferarra sees it as further proof that people have a passion for the project and because of that… it will happen, sooner than later.
"Whether it's that someone says the holdup on the Entourage movie is about greed, or whatever it is, which it isn't, people are wanting to see this movie," Ferarra said. "We have always seen an Entourage movie as something that will happen and I think you will see it in the near future."