We were beginning to wonder when we would see Dwayne Johnson and his Fast and Furious alter ego Hobbs. Johnson has been social media crazy with Hercules set photos and Hercules battle scenes for his upcoming swords and sandal epic with director Brett Ratner. Well, today, Johnson has finally tweeted a photo of himself on the set of Fast and Furious 7 as Hobbs.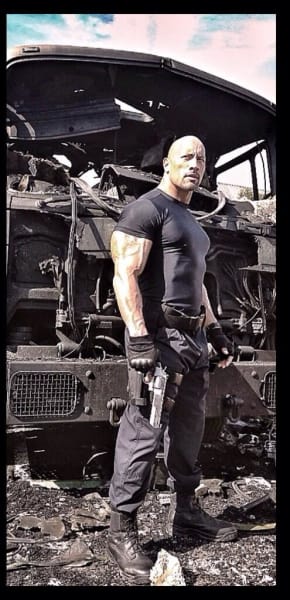 We know that Jason Statham is the bad guy in Fast and Furious 7, simply by those haunting last moments of Fast and Furious 6. We've also seen our first glimpse of Kurt Russell in Fast and Furious 7 and James Wan revealed his villain's car.
Now… where's that first Fast and Furious 7 trailer?!
Fast & Furious 7 lands in theaters July 11, 2014.