Fast and Furious 7 Photo: James Wan Posts Villain's Car
by Joel D Amos at . Updated at . Comments
James Wan is busy at work on Fast and Furious 7, but took time out to take to social media to let the world in on a little sneak peek. What is it that he's teasing? Why, it's the vehicle that the film's villain will be driving. "My villain drives a nice set of wheels. #astonmartin," is what he said with the below picture!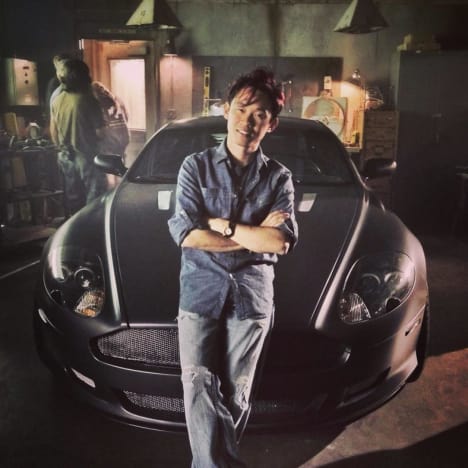 We're assuming that the villain he's referring to is Jason Statham, who revealed himself to be one nasty dude at the end of Fast and Furious 6.
Things are really coming together on the set of the latest in the Fast and Furious series. We recently saw that Kurt Russell Fast and Furious 7 photo, and Vin Diesel has been social media crazy with many posts, including this Fast and Furious 7 set video. And not to be left out, we got a tease of the other vehicles in the film with a Ludacris Instagram video.
Fast and Furious 7 hits theaters July 11, 2014 with Diesel, Tyrese Gibson, Paul Walker and of course the announcement that Lucas Black is back.