Now that Charlie Hunnam quit Fifty Shades of Grey, the guessing game as to who will play Christian Grey has taken root yet again. A few hours ago, we even wondered whether Dakota Johnson should be replaced given the chemistry between her and Hunnam was largely why they were each chosen.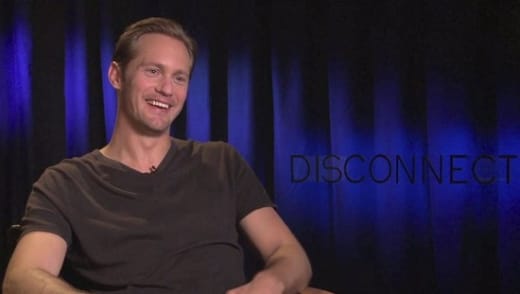 Now, The Hollywood Reporter is saying that producers of the film, based on E.L. James' book, have also zeroed in on True Blood star Alexander Skarsgard and a surprise choice: The Fall star Jamie Dornan.
And considering that filming is due to begin in three weeks, they better get on it!
A few other names have been added to those that producers are talking to and those include Divergent star Theo James and Magic City's Christian Cooke.
Who would you like to see play Mr. Grey?