When Charlie Hunnam quit Fifty Shades of Grey, the studio released a statement that said the actor's TV schedule with Sons of Anarchy was just too much for him to handle both. Millions figured that it was something else, such as fan backlash or perhaps he -- in the end -- didn't like the material.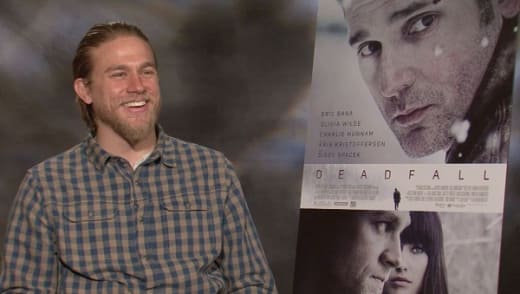 He was at a charity event recently and spoke for the first time since leaving the E.L. James page-to-screen effort. "I have had some family stuff going on so just trying to stay focused and positive and keep trying to do a good job at work and be with my family and stay positive," Hunnam said.
Turns out of all the reasons pundits thought he left Fifty Shades of Grey, one someone never thought of was responsibility to his family! We knew we liked this guy.
"I am doing good," Hunnam did say. "I am just really concentrating on work. It's been a really busy time."
Hunnam's dad died earlier this year in May, and perhaps, as anyone knows who has lost a parent, it is not something one gets over easily, much less in months or even a year.
"I've got some family stuff I have to tend to. So when I wrap the show, I am going to go to England and see my people," Hunnam added.
That's the best thing he can do.
"Then I have a film that I am doing with Guillermo (del Toro)." Wait, what? Could that be the recently announced Pacific Rim 2? 
Now, back to Fifty Shades of Grey. We think the nod will go to Alexander Skarsgard, even though Jamie Dornan just auditioned. But, who do you think should play Christian Grey?