Although we still think that Alexander Skarsgard is the favorite for the Christian Grey role in Fifty Shades of Grey, producers are keeping their options open. News has arrived that Once Upon a Time star Jamie Dornan has auditioned for the part, as well as two relative unknowns, Billy Magnussen and Luke Bracey.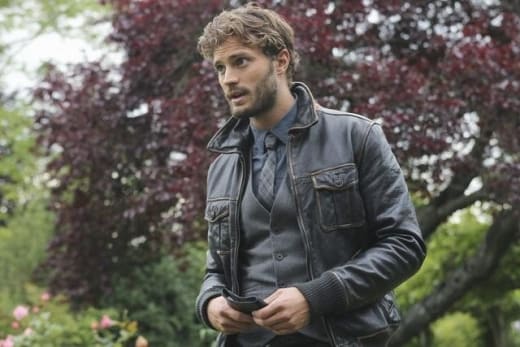 It was shocking news when Charlie Hunnam quit Fifty Shades of Grey, but fans of the E.J. James book seem to be breathing a sigh of relief. Hunnam was never quite a perfect fit for them, and judging by reaction to the news that Alexander Skarsgard takes the lead in the Fifty Shades of Grey casting sweepstakes, the idea of someone, anyone, other than Hunnam playing the part of Grey seems to make fans happy.
Some rumors even have Clint Eastwood's son, Scott, up for the part. But we're not believing those reports one bit. 
Who do you think should play Christian Grey?