Since the announcement that Charlie Hunnam and Dakota Johnson were cast as the leads in Fifty Shades of Grey, the film has been pretty quiet in that department. Well, that has changed as today it was announced that Jennifer Ehle has been tapped to portray Anastasia's mother Carla, the flirtatious divorcee in the page-to-screen effort based on the E.L. James blockbuster book.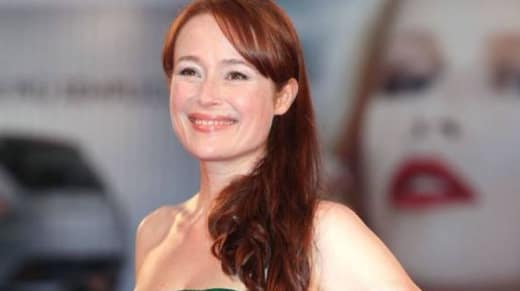 Carla is described in Fifty Shades of Grey as "forgetful," yet it is immediately clear she has feelings for her daughter's billionaire dominator, Christian Grey. You think that might cause a problem?
Ehle was most recently seen in Zero Dark Thirty and is perhaps best known for her role as the iconic Elizabeth Bennet from the 1995 BBC series Pride and Prejudice that featured that explosion of pop culture that was Colin Firth as Mr. Darcy.
So, what do you think...
Is Jennifer Ehle a good choice to play Carla?