George Clooney Delays The Monuments Men: Out of Oscar Contention
by Joel D Amos at . Updated at . Comments
One of the early favorites to duel for Best Picture at this year's Oscars, George Clooney's The Monuments Men, will now find its audience in 2014 instead of its planned December 2013 release date. That means that Clooney and his picture will no longer qualify for this year's Academy Awards.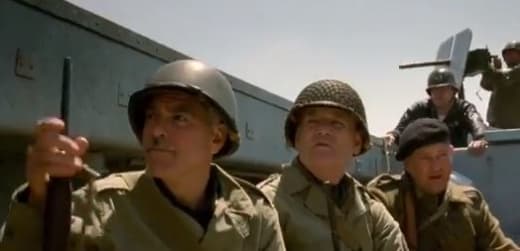 Clooney has said that the delay has to do with effects being produced for the true World War II story about a unit sent behind enemy lines to recover priceless pieces of art and cultural history that the Nazis had threatened to destroy.
Given that so much of the effects work still had to be completed, director Clooney (who also stars… as seen in The Monuments Men trailer), decided it was best to delay. We frankly, are impressed the studio gave up the potential Oscar nods in favor of quality for its audience.
"If any of the effects looked cheesy, the whole movie would look cheesy. You don't want it to look like a film that was all done in the computer," Clooney said of the delay.
The Monuments Men has joined the Steve Carell-starring The Foxcatcher and Nicole Kidman's Grace of Monaco as Oscar contenders forfeiting awards consideration for quality by moving to a 2014 release date.
Kudos to that!