Gravity kept flying over the weekend, keeping several new films at bay and another Oscar contender in the dust. Gravity won the box office for the third weekend in a row by banking $31 million, bringing its three week total to $170.6 million! Fellow Oscar-bait film Captain Phillips held on to the second spot with $17.3 million to make its cumulative total an impressive $53.3 million.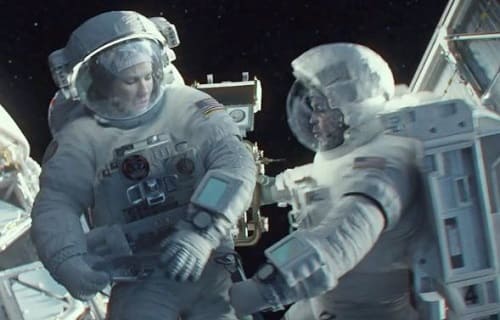 The leader of the new movies, Carrie, landed in third place with a $17 million haul. Although October is traditionally a horror-heavy month with Halloween lurking around the corner, audiences kept their eye on potential Academy Award winners, which had Carrie landing in third.
Fourth place belonged to the only animated film in the top 10, Cloudy with a Chance of Meatballs 2. The Sony Pictures animated flick added another $10.1 million to its total haul of $93.1 million.
Closing out the top five was the Arnold Schwarzenegger and Sylvester Stallone action fest Escape Plan. It earned $9.8 million in its first week of release. The other new wide release film, The Fifth Estate, landed in eighth place with $1.7 million.
Box office Top 10:
1. Gravity, $31 million
2. Captain Phillips, $17.3 million
3. Carrie, $17 million
4. Cloudy with a Chance of Meatballs 2, $10.1 million
5. Escape Plan, $9.8 million
6. Prisoners $2.1 million
7. Enough Said, $1.8 million
8. The Fifth Estate, $1.7 million
9. Runner Runner $1.6 million
10. Insidious Chapter 2, $1.5 million