Chris Pratt has wrapped Guardians of the Galaxy, and the man who is Peter Quill in Marvel's latest was talking to Access Hollywood and let us in on a little more about what to expect from the superhero movie that lands August 1, 2014.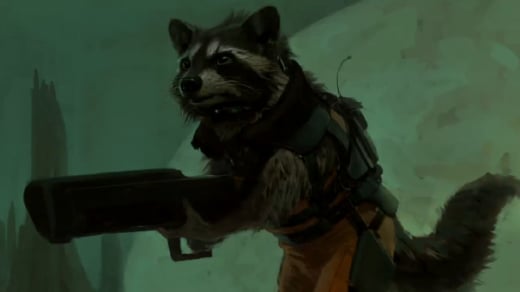 One character we cannot wait to see on the big screen is Rocket Raccoon. And Pratt is too pleased that he will be voiced by Bradley Cooper. "I could not be more excited that Bradley Cooper is voicing Rocket Raccoon. It's a great character. It's probably the best character in the movie, just because it's not what you would expect," Pratt said.
Since most movie fans are not quite familiar with the world of Guardians of the Galaxy, and specifically Rocket Raccoon, Pratt put some things into context.
"You think it's a cartoon character, but it's not. It's a very real creature. Rocket Raccoon has been tortured his whole life and no one else likes him. So, he's lonely and he's angry and it's all these elements," Pratt admitted. "You sort of forget about that. You wouldn't think about it, and hopefully it will come to life. I think it will, and that's why they hired a really good actor to do the role."