As we previously reported, the Pacific Rim sequel will be moving forward, thanks to the original's over $400 million international gross. Now, news has arisen that the sequel is an absolute sure thing as director and co-writer Guillermo del Toro are busy penning Pacific Rim 2. Del Toro has always said he saw the film as part of a series, and given how the first one ended, it is clear that was always his plan.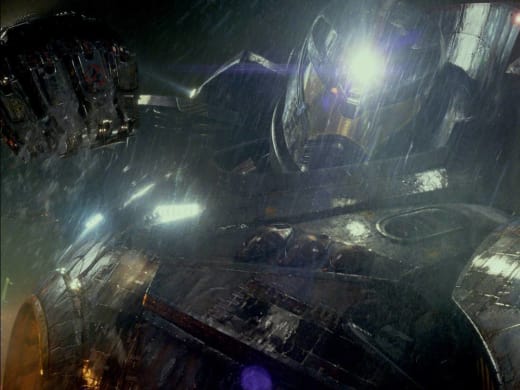 Del Toro and screenwriter Travis Beacham are hard at work on Pacific Rim 2, and we can only imagine the monstrous follow-up they will produce. As we said in our Pacific Rim review, you would be hard-pressed to find a "bigger" film at the cinemas. With its larger-than-life aliens and manmade robots built to fight them, the scope was on a scale not seen in some time.
"We are writing the sequel. Travis Beacham and I are writing," del Toro said in a recent interview. "So that is active."
The Pacific Rim DVD is out now.