Harrison Ford on Blade Runner 2: "We've Been Chatting About It"
by Joel D Amos at . Updated at . Comments
When talk first started that a Blade Runner sequel was in the works, it must have stoked director Ridley Scott's fires because if the story was moving forward, he said he would have to helm. He has since made The Counselor and now is currently shooting Exodus. But in a recent conversation, that classic movie's star admitted that Blade Runner 2 is still very much an option.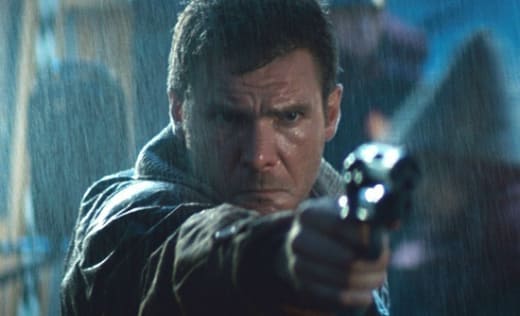 "Yeah, we've been chatting about it," Ford said in an interview with IGN.
"I truly admire Ridley as a man and as a director, and I would be very happy to engage again with him in the further telling of this story."
Unlike a character that he repeatedly said he did not want to revisit, Han Solo (which he clearly has changed his mind about as Star Wars Episode VII ramps up), his character in Blade Runner has always been one that Ford has had a serious affinity for.
Stay tuned!