Harrison Ford Talks Star Wars & Indiana Jones: Which Does He Want to Do?
by Joel D Amos at . Updated at . Comments
Harrison Ford appeared on one of our favorite British shows, Graham Norton, and admitted that when it comes to Star Wars: Episode VII, he has "not quite made the choice" about whether to return to the franchise that made him a superstar.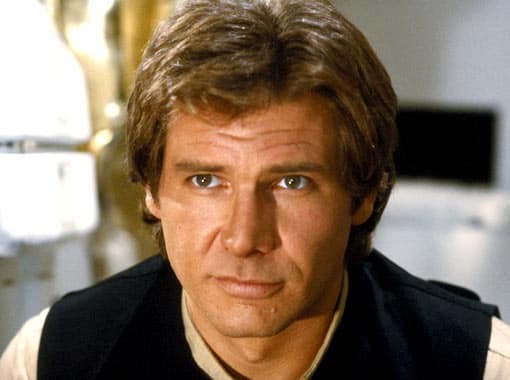 Despite all those rumors that Harrison Ford, Mark Hamill and Carrie Fisher will return... it looks as if it is too early to tell. Well, someone better decide soon because that 2015 release date is not getting any further away. As J.J. Abrams directs Star Wars: Episode VII, the storyline has to be in flux because something as huge as the return of Han Solo can completely change your plot! 
But, in other Ford franchise news, when asked if he would be up for playing Indiana Jones again… his answer will delight millions.
"I would do it in a New York minute, yes. I don't think there is any barrier to Indiana Jones being an old fart," Ford said. "I'm old enough that we don't need (Sean) Connery any more. I'm old enough to play my own father!"