Just days after posting a photo of Hercules' chariot and his impressive horses, Dwayne Johnson has published a photo of himself with an army ready for war. He posted it on his Twitter page with the caption: "16hrs straight – my soldiers stand strong & ready for battle. Good men. #BloodKnowsNoTime."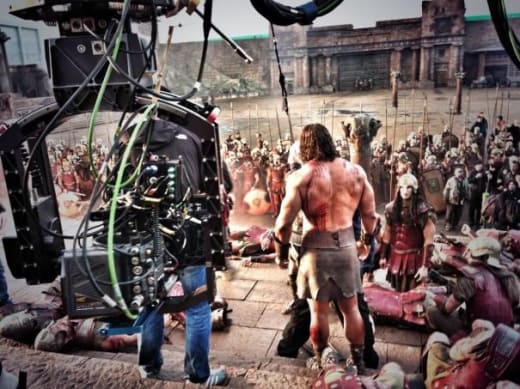 It's a Hercules-crazy day here at Movie Fanatic, what with this morning's premiere of the Kellan Lutz-starring Hercules: The Legend Begins trailer.
As we know all too well, Movie Fanatics, this is not the first time Hollywood has had two films on the same subject racing towards a finish line at the same time.
There are several advantages the Johnson Hercules has… for one, it has a release date already on the books of July 25, 2014. Two, it has an all-star cast including Ian McShane, Rufus Sewell, Joseph Fiennes and John Hurt. And three… well, it has Dwayne Johnson!