I Give it a Year is the most refreshing of additions to the romantic comedy genre. The film, starring Simon Baker, Rose Byrne (recently seen in the Neighbors trailer), Anna Faris, Rafe Spall, Minnie Driver, Stephen Merchant and Jason Flemyng, begins with the wedding, and the hilarity goes from there. The supremely British film, in the vein of Love, Actually, has landed on DVD and Blu-Ray and for those who missed it in the theaters, it is a home video must-see.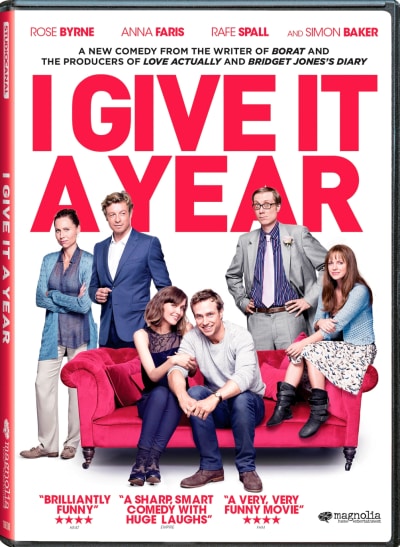 What happens when you meet, fall in love and marry in what seems like moments? Then… each of you meets the soul mate of your dreams? As seen in the I Give it a Year trailer -- that is exactly what happens here, and yes, hilarity and romance do ensue.
The cast is up for the game of reinventing the rom-com and director Dan Mazer has delivered on so many levels. The title of the film comes from something someone says at the main couple's wedding, and by the end of that titular year, things do look awfully different as Faris' character and Baker's character have now complicated things.
When it comes to extras, given the comic talents of this cast, the bloopers and outtakes -- particularly The Doves scene -- are bloody brilliant. This is clearly an ensemble of actors who knew they were working on something truly special, a chance to reinvent something that really needed to be re-tooled.
The deleted and extended scenes are a nice touch too as one can see why Mazer made the directorial choices he made, and after viewing I Give it a Year in full, they only add to the story and don't detract, as so many home video release deleted/extended scenes do.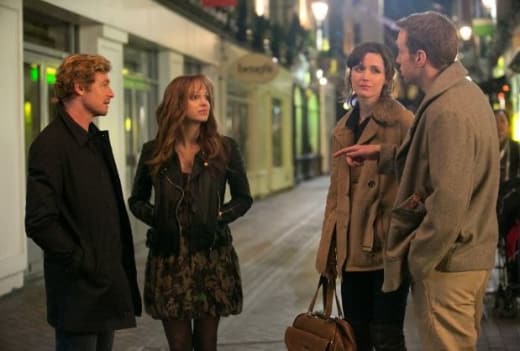 Not one, but two "making-of" featurettes show that there is no such thing as too much of a good thing. Making of I Give it a Year: Relationships & Marriages and Making of I Give it a Year: Characters each take unique slants on taking viewers behind the magic of the movie that is beyond charming.
And showing how much the actors enjoyed the experience of breaking down the romantic comedy and then building a better one, the Cast and Crew Interviews feature is alive with the electricity of artists knowing they are working on something truly special.