New York Comic-Con was buzzing right along without any major news on Star Wars: Episode VII. And that is not surprising as the feeling is that there will be no announcements about Star Wars titles or casting until after Harrison Ford is done promoting Ender's Game around the world.
Then, it happened. Anthony Daniels, who has famously played C3PO in all six Star Wars movies, was asked by a fan at an NYCC event about his place in the future of Star Wars and it slipped.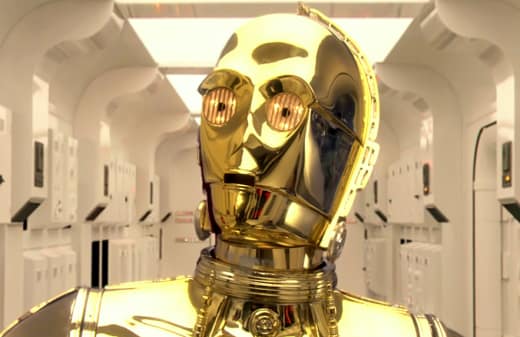 "Yes, I am the only actor to be in all seven because I feel..." Daniels said before stopping dead in his tracks. Did he just say seven? Then… he corrected himself. "Six! Whatever."
Could it be just an honest slip of the tongue or was he divulging what we suspect, that many original cast members will be returning including Harrison Ford, Mark Hamill and Carrie Fisher?
Then, referencing the company that now owns Lucasfilm -- Disney -- and its Mouse-y mascot, he said, "Walls have ears. And we know what they look like. They're very big ears," Daniels said.