Is it us, or does Chris Pine look like he's pondering something serious in the first poster for Jack Ryan: Shadow Recruit? Paramount Pictures has released the premiere one-sheet for director Kenneth Branagh's film that just had its name changed from Jack Ryan to Jack Ryan: Shadow Recruit.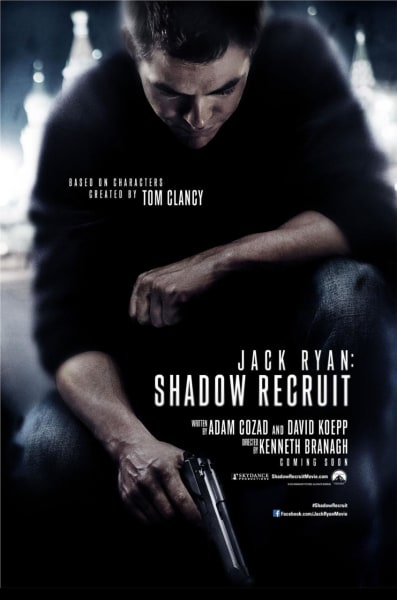 We're guessing that since this is a franchise, the trend of late has been to give the film a title that can be followed by subsequent chapters after a colon. For example, The Hunger Games… becomes The Hunger Games: Catching Fire.
The film is based on the character created by the writer who just passed away, author Tom Clancy.