We've been featuring character posters for months for Machete Kills. One of the first was the Lady Gaga character poster, and of course there's the man himself, the Machete character poster. And who could forget that wild Sofia Vergara character poster?
Also, there's something truly awesome about seeing the Carlos Estevez Machete Kills character poster for two reasons: Charlie Sheen using his given name, and his president of the United States character armed and dangerous.
Now, we've finally got the character poster for Amber Heard and her Miss San Antonio.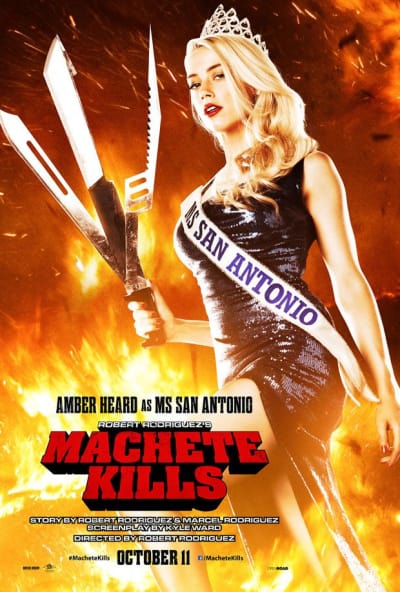 As can be discerned from the Machete Kills trailer, she has a thing for weapons and that can only endear her to our title character who is back for more ass kicking on October 11.