Mortal Instruments: City of Ashes Production is Back On
by Joel D Amos at . Updated at . Comments
When Mortal Instruments: City of Bones did not do as well as its studio had hoped, the feeling here in Hollywood was that the second book in the Cassandra Clare blockbuster book series would not see the light of day.
Not so, we are happy to report for the millions of fans who have purchased Clare's books over the years. Mortal Instruments: City of Ashes is moving forward and that will surely bring back stars Lily Collins, Jamie Campbell Bower and Kevin Zegers.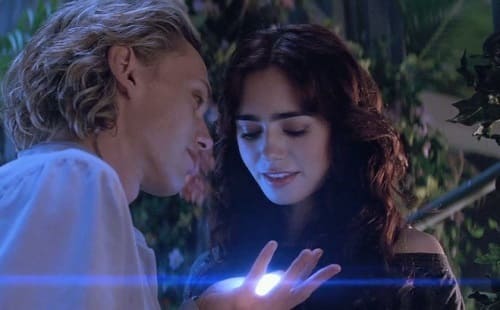 Constantin Films is mounting the sequel City of Ashes after looking into why the first film failed to reach audiences. Turns out their findings revealed that although the book is part of the young adult literature world, a vast majority of those who purchased and devoured the book series are… adults! By marketing the first film to teens, they completely missed the mark.
So, hopes are high for the second cinematic chapter in Mortal Instruments. More on this story as it develops.