We've got six new photos from the big-screen leap for some of animation's most beloved characters, Mr. Peabody & Sherman. Mr. Peabody & Sherman is based on the Jay Ward cartoon that showcased the world's smartest dog, Mr. Peabody, and his all-too-willing-to-help sidekick, Sherman.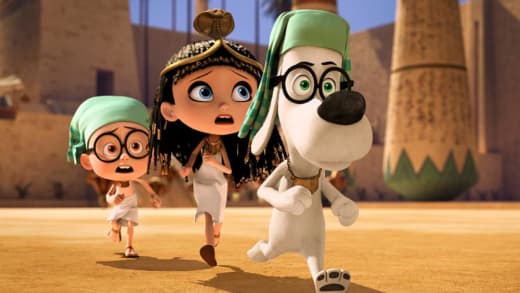 Peabody is voiced by Modern Family star Ty Burrell with Max Charles voicing his young sidekick. In the film, the duo head off on a time-traveling adventure where the stakes could not be higher.
Mr. Peabody & Sherman lands March 7, 2014, and to help get you stoked for their adventures, enjoy these stills from DreamWorks Animation!