Darren Aronofsky is busy in the post production aspect of his biblical epic Noah -- starring Russell Crowe as Noah -- and was talking to the Director's Guild of America Quarterly and reported that he believes that Industrial Light and Magic has truly outdone themselves, particularly when it comes to that shot that has to be there of all the animals boarding the ship at the same time.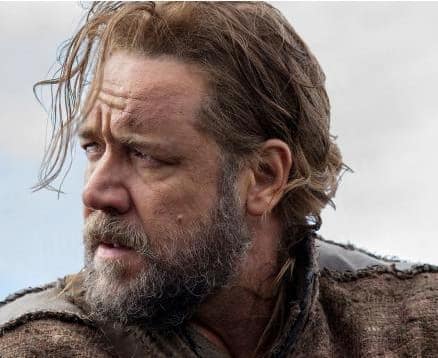 "It was a nice badge of honor," Aronofsky said. "I don't think it's the most incredible shot, but I think because of all the hair on the animals it was incredibly complicated for them. They said, 'We can only render it two or three more times so make sure those are exactly right because they take so long and are so complex.'"
Aronofsky appreciates what ILM had to do, and more importantly what he needed them to do for the entire story of Noah to even have a chance at working.
"We had to create an entire animal kingdom. All the animals in the movie are slightly tweaked; I didn't want the cliched polar bear, elephant, and lion walking onto the Ark; I didn't want the shot of a giraffe's head looking over the rail. I wanted to respect the storyline and think what would have been involved if it all really happened," the Black Swan director said.
"We basically went through the animal kingdom and pinpointed the body types we wanted: some pachyderms, some rodents, reptiles, and the bird kingdom. We chose the species and they were brought to life with different furs and colors. We didn't want anything fully recognizable but not completely absurd either."
Look for Noah to hit the seas March 27, 2014.