Non-Stop Photos & Poster: Liam Neeson Battles at 40,000 Feet
by Joel D Amos at . Updated at . Comments
Fresh off the release of the Non-Stop trailer, Universal Pictures has released a series of stills and the poster for the thriller. Non-Stop stars Liam Neeson as a man who is on a flight that seems routine, then quickly becomes anything but.
The series of stills also shows Neeson back in action as it seems that chaos is about to ensue on the plane. We also get a closer look at his co-star Julianne Moore!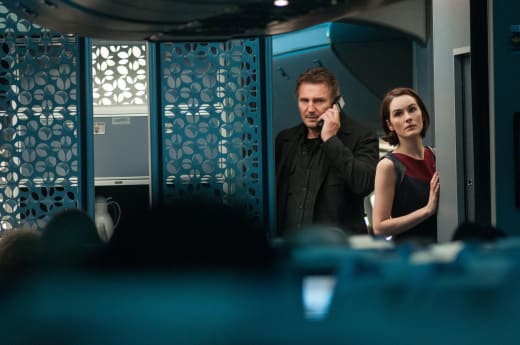 And lastly we have the official Non-Stop poster, which it has to be said is wildly creative. Having it sideways, with the theme of the airliner and its violent issues, captures it perfectly. And it is also awesome to see Neeson keep up that action persona that first reared its kick-ass head in Taken.