Oldboy Poster: Josh Brolin Stares Down New York Comic-Con
by Joel D Amos at . Updated at . Comments
Josh Brolin has quite the steely glare on the newly released New York Comic-Con poster for Spike Lee's Oldboy. After witnessing the haunting film, it's easy to see why. As seen in the Oldboy trailer, Brolin's character is kidnapped and held for twenty years in solitary confinement and then mysteriously released, which is where the vengeance story truly takes off.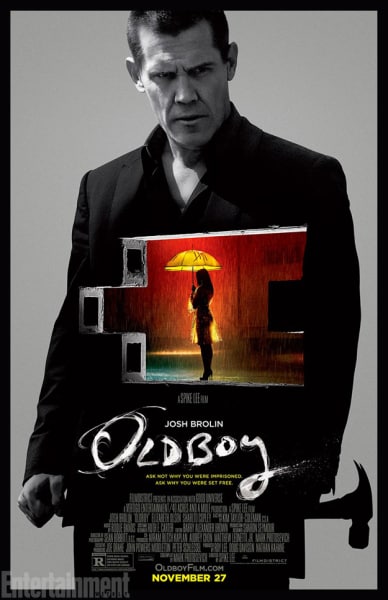 Adding wrinkles to an already compelling story (based on the Korean stunner) is the fact that Brolin's character was framed for his wife's murder and is haunted by a daughter he left behind who is growing up believing that her father killed her mother.
Oldboy lands in theaters November 27, and stay with Movie Fanatic for our exclusive interview with Brolin later this fall!