Ryan Gosling had such success with his collaboration with Nicolas Winding Refn when they made Drive, it didn't take too long for the pair to reunite. Their latest teaming-up has arrived on DVD and Blu-Ray, and Only God Forgives has a certain Drive feel, but could not be more different.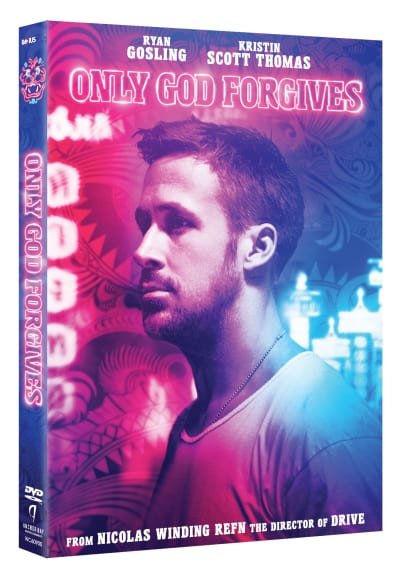 As teased in the Only God Forgives trailer, Gosling lives amongst the seedier elements of Bangkok where he works as a reluctant enforcer for his crime boss mother (an almost unrecognizable and brilliant Kristin Scott Thomas). His passion lies with running a boxing club, which is really a front for their family drug-running escapades. Thomas runs the family business from America, and when her other son (Gosling's brother) commits a crime and pays for it with his life, mom arrives to pick up her son's body to return it to their stateside home.
The only problem is she toys with Gosling about seeking retribution for the death of his brother which sets into motion a series of situations from which our reluctant protagonist may not survive.
Our theatrical Only God Forgives review found the film a little disappointing as we were hoping for more of a Drive repeat in terms of power and breadth. Gosling and Refn's latest collaboration is highly stylized, yes, but feels a little empty and doesn't carry the weight it should.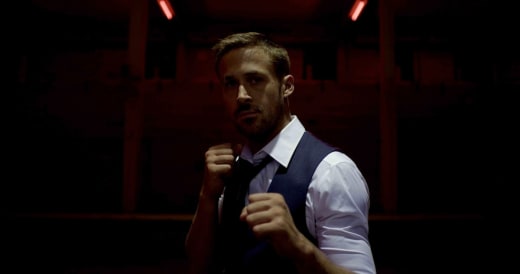 In terms of bonus features on the DVD and Blu-Ray, there are only three. Given that this is Refn's baby, it is fascinating to hear his director's commentary as the person who also wrote the film. The Behind-the-Scenes featurette is satisfying enough, but we would have liked it to delve deeper into how they so impeccably captured the underbelly of Thailand's biggest city.
The most fascinating and compelling extra on the Only God Forgives DVD and Blu-Ray is The Music of Only God Forgives with Cliff Martinez. One of the most powerful parts of Drive (whose score he also composed) and here with Only God Forgives is the musical accompaniment. To see the composer get a close-up on the home video bonus feature is a prize all to itself.